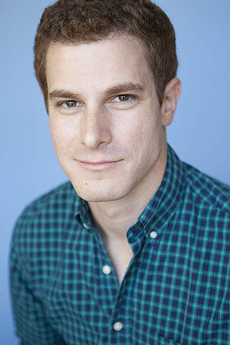 Jake Green is an American actor and voice actor.
Animation Voice Work
Animation
Direct-to-Video Movies
TV Specials
Web Animation
Animaniacs (2020) - Bieber Monster (ep2), Bradimir (ep10), Contestant (ep10), Fred Bagel (ep1), Glowing Eyes (ep11), Male Guard (ep5), Military Police 2 (ep10), P.A. (ep1), Shipmate (ep2), Snowden (ep5)
DreamWorks Kipo and the Age of Wonderbeasts (2020) - Beak Beak (ep8), Jamack, Telescope Wolf (ep5)
Web Animation - Dubbing
Scissor Seven (2020) - Audience (ep12), Audience (ep13), Audience (ep14), Captain Jack (ep7), Coconut Guy (ep8), Master of Thirteen, Passerby (ep1), Restaurant Waiter (ep6), Wedding Guest (ep1)
Web Specials
Anime Voice Work
Anime - Dubbing
Movies - Dubbing
Web Anime - Dubbing
Audiobook/Comic Voice Work
Audio Drama
Radio Drama
Live-Action Voice Work
Web Series - Dubbing
Video Games
Video Games
Video Games - Dubbing
Trivia
Number of VA titles on this wiki: (32)
Number of VA Dubbing titles on this wiki: (15)
Years active on this wiki: 2016-2020.
Community content is available under
CC-BY-SA
unless otherwise noted.